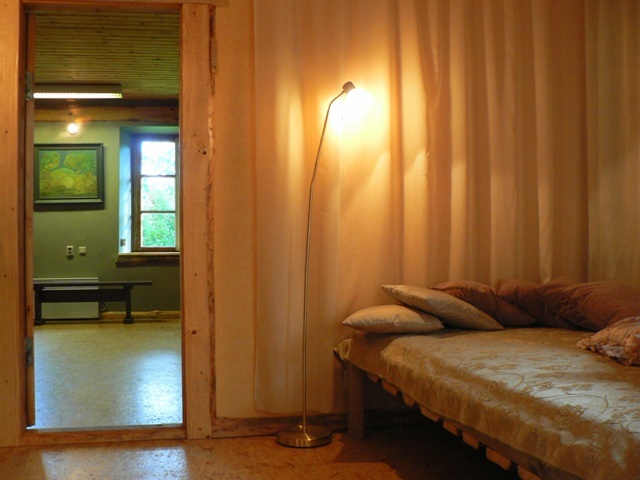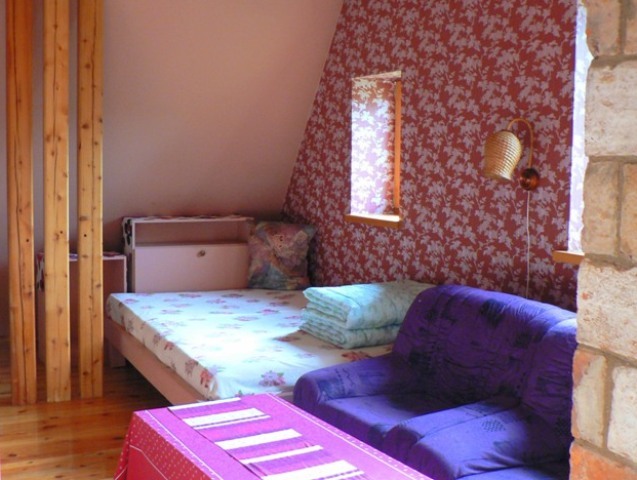 Ružciems is a great place to stay, whether you`re a couple wanting time together in a beautiful place, a family seeking fresh air and adventure, or a group of friends celebrating a birthday or other happy occassion. There are three rooms for private accommodation:
Apartment or The Family room with a seperate shower, toilet and kitchen. Price Eur 90.

The bright and sunny Newlyweds room. Price Eur 60.

The Double Room with lounge area and woodfired stove. Price Eur 70.
All guests can use fireplace room and kitchen corner.
There are also extra beds available. Price for extra bed Eur 30 per person.
If you book Ružciems for your special event, there are sleeping places for ut to 40 people.