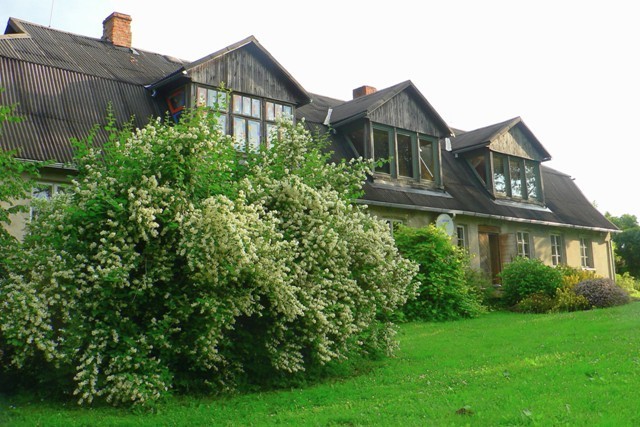 Welcome to Ružciems, a relaxing and inspiring bed and breakfast retreat deep in the Latvian countryside! At Ružciems, artist Laila Kelle has blended art and nature, filling a 600 year old manor house with her paintings and transforming the surrounding property into a prostine wilderness. Enjoy a picnic on the nature trail, take a painting class with Laila, sweat your stress away in the sauna, then sleep like an angel in one of the individually decorated rooms. Then wake up to breakfast of local organic produce or celebrate with a banquet.
Ružciems is located near the town of Pūre, just an hour`s drive from the Latvian capital Riga, and 30 minutes from the beaches at Jūrmala. See our map for directions, and contact us today to book your stay!
Ružciems - your idyllic country guest house in Kurzeme, Latvia!